A Home Addition For Any Purpose
An Important Decision
When making a decision to create a home addition, whether it's an extra floor, adding a garage, or even a sunroom, Kirk Enterprises understands how important a decision like this is. We work with you to determine how you want to extend your home, focusing on design items that are important to you and your families needs.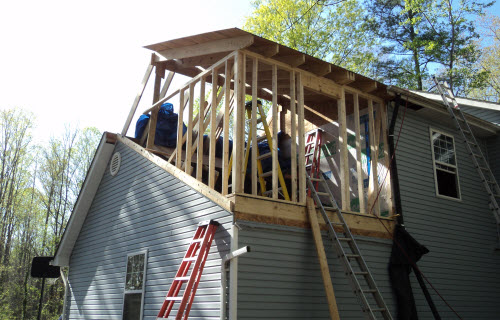 Indoor Home Addition
With our interior remodeling projects, such as a living room, master suite or sunroom, we focus on using natural light and aesthetics that are pleasing to the eye. And most importantly, we listen to what your vision is trying to convey and create a design that will be an addition to not only your home, but to your lifestyle as well.
Outdoor Addition To Home
We extend the same ideas of interior additions to creating our outdoor additions. Kirk Enterprises focuses on the best use of the environment and lay out a design that isn't just an outdoor area but an extension of your home. In other words, an outdoor living room.
We focus and bringing together all the beautiful aspects of your property to make it enjoyable, relaxing, and a place you'll want to spend time in. Contact us today to find out more.
Click here to check out our recent home addition projects on our gallery page.